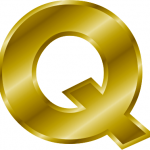 What's more important when you visit a bookstore: finding the book you were looking for, or finding some treasure on a back shelf or mis-shelved in the wrong area? Both of those are extremely satisfying, but there is something special about finding a hidden treasure, especially in a used bookstore:
"Some people don't like too much order in bookshops and want to feel like they're finding something. You can have 300,000 books perfectly arranged on the shelf, and every time, people will walk in and want to look at the books stacked up on the floor. So if you really want to sell something, jumble it up and pitch it on the floor."
–Larry McMurtry, author and owner of 
Booked Up
, Archer City, Tex., in "
How to Run a Bookstore
" in 
Bloomberg BusinessWeek
. This quote came to me by way of
Shelf Awareness.