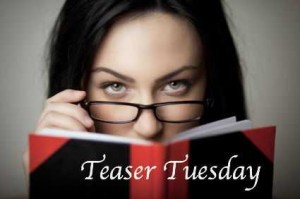 Teaser Tuesdays is a weekly bookish meme, hosted by MizB of Should Be Reading. You know the rules: grab your current read, open to a random page and share a two sentence teaser with us (no spoilers!). Be sure to tell us about the book, so we can add it to our TBR list!
This week, I'm in Detroit and reading The Taste of Tomorrow: Dispatches from the Future of Food
by Josh Schonwald. It's shaping up to have some interesting information about food, how it's produced and what's next for our food supply:
"Before I longed for a chicken nugget made from a stem cell, or a cherry tomato spiked with lemon basil genes, before I dreamed of the blue-green lettuce of Afghanistan or the spicy soups of northern Nigeria, before I tried emu burgers, ostrich hot dogs, beefalo steaks, or algae-sugar cookies, before I knew the Trickle-Down Theory of Food Innovation, or the location of the Last Culinary Frontier, before I cared about the optimal breeding temperatures for marine finfish, or the technology needed to achieve the food pull, before I gave any thought to what food circa 2035 might look or taste or smell like, there was a chicken dinner."
Whew! With a sentence like that, I don't need another! And I want some of those cherry tomatoes – yum!