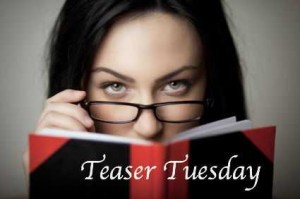 Teaser Tuesdays is a weekly bookish meme, hosted by MizB of Should Be Reading. You know the rules: grab your current read, open to a random page and share a two sentence teaser with us (no spoilers!). Be sure to tell us about the book, so we can add it to our TBR list!
This week I'm back in Detroit with a new stack of books. Currently, I'm reading Arctic Rising
by Tobias S. Buckell, an action thriller about global warming and a new technology that could save the planet or destroy it — very exciting stuff. This is totally off-topic, but interesting, all the same:
"In Aberdeen, Scotland, there's an old kayak on display in a museum along with the hunting tools and iquilik made from skins that were taken from an Inuit kayaker. He was found in the North Sea in the sixteen-hundreds, and taken back to Aberdeen, but died shortly after."
Okay, I admit it: I picked that quote because I recently visited Aberdeen. Had I known about the kayaker, I'd have gone looking for him!