Saturday Snapshot is hosted by West Metro Mommy. To participate, post a photo that you (or a friend or family member) have taken then leave a direct link to your post in the Mister Linky. Photos can be old or new, and be of any subject as long as they are clean and appropriate for all eyes to see. How much detail you give in the caption is entirely up to you. Please don't post random photos that you find online.
Last weekend, I hosted a party for my parents' 50th anniversary. The party was exactly what they wanted — small, close family only, plenty of time to chat and visit and reminisce. Rather than go for a big cake, I thought we'd all like some variety for dessert. This went over really well: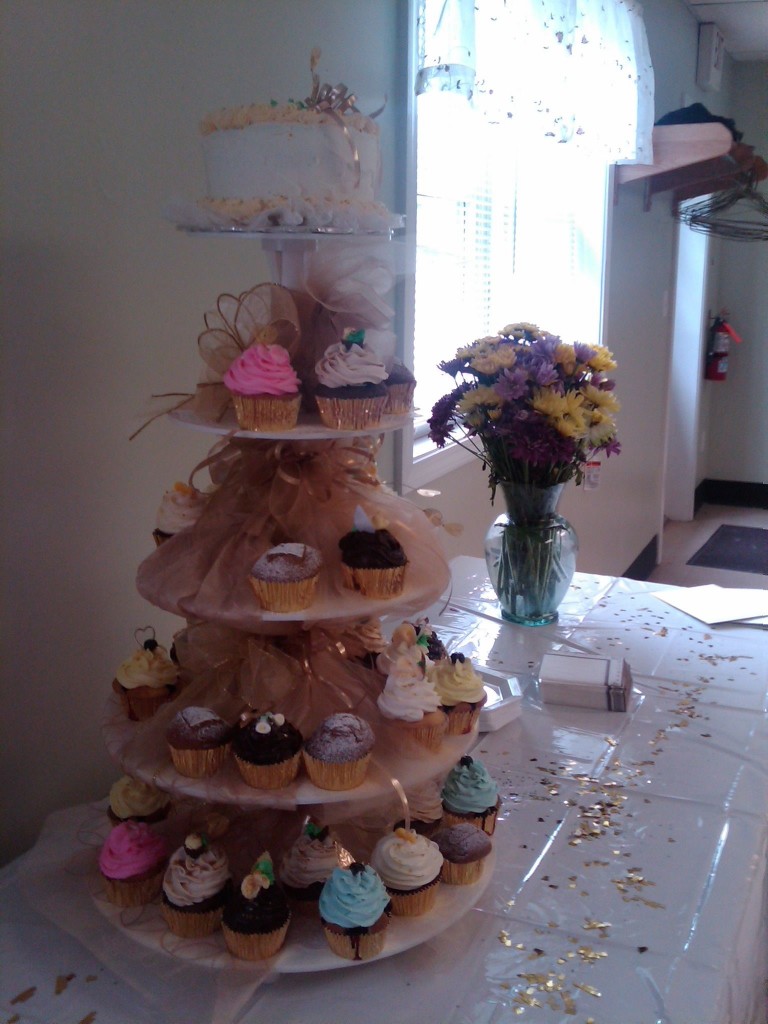 There were red velvet cupcakes with cream cheese frosting, blueberry cupcakes with lemon frosting, vanilla-almond cupcakes with neon pink frosting, chocolate cupcakes with peanut butter frosting topped with tiny Reese Cups. Best of all, there were spice cake cupcakes with no frosting at all, just powdered sugar. My mother's favorite.