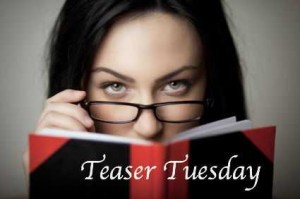 Teaser Tuesdays is a weekly bookish meme, hosted by MizB of Should Be Reading. You know the rules: grab your current read, open to a random page and share a two sentence teaser with us (no spoilers!). Be sure to tell us about the book, so we can add it to our TBR list!
Jewelry from a Grave
is somewhere in the middle of my TBR stack. I pulled it out this week, thinking maybe I was in the mood for a mystery, but I changed my mind. Still, as I was leafing through it, this quote caught my eye and made me laugh:
"I donned a black t-shirt, black jeans, and black sneakers. If Darth Vader could be virtually invisible in the dark, so could I."
Sometimes, it doesn't take much to amuse me.