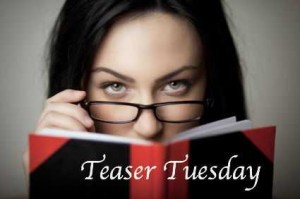 Teaser Tuesdays is a weekly bookish meme, hosted by MizB of Should Be Reading. You know the rules: grab your current read, open to a random page and share a two sentence teaser with us (no spoilers!). Be sure to tell us about the book, so we can add it to our TBR list!
This week, my teaser is from the new Harry Hole novel, Police
, by Jo Nesbo. I love this series so much!
"Apart from the high fence around the red-brick building there was little about Ila Prison and Detention Centre to betray the fact that it housed some of the country's worst killers, drug profiteers and sex offenders. Among others. The prison statutes said it was a national institution for male prisoners who…'needed special help.'"
Sounds like a scary place! What's teasing YOU this week?