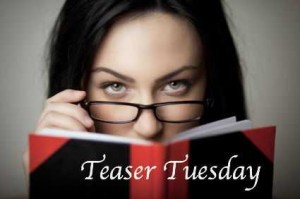 Teaser Tuesdays is a weekly bookish meme, hosted by MizB of Should Be Reading. You know the rules: grab your current read, open to a random page and share a two sentence teaser with us (no spoilers!). Be sure to tell us about the book, so we can add it to our TBR list!
This week, my teaser is from This Dark Road to Mercy
 by Wiley Cash:
"Tommy Broughton: I almost coughed my Sun Drop up into my nose when I heard that name. Sandy and I had spent years dealing with him in one way or another; he was nothing but a smalltime crook, but if Gaston County had had a hillbilly mafia then Tommy Broughton would've wanted to be its Don Corleone."
Don't you think that's a great description? I'm betting Tommy's one very interesting character.