This one wasn't on my shelves for long! I had it only for a few days before I shipped it to Nanette – she should be reviewing it soon! It's Delilah's Daughters
by Angela Benson: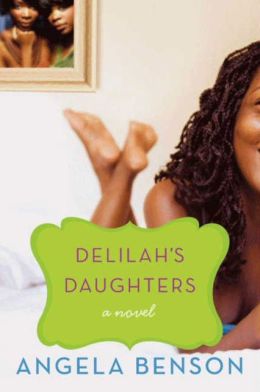 An inspirational story about the allure of fame and the faith that binds a family forever . . .

Delilah Monroe has done everything in her power to keep her three daughters strong since the death of her husband. And a big part of that connection is their singing group, Delilah's Daughters. Veronica, Roxanne, and Alisha each have their own unique sense of self, but they all share the dream of Delilah's Daughters hitting the Billboard charts.

Now, just as they enter the final round of a national talent show, a record producer approaches Veronica with the promise of fame . . . if she goes solo. Then the man Delilah has always leaned on wants more from her than just friendship, and someone from her past comes calling with a shocking secret. Will Delilah be able to hold her family together?