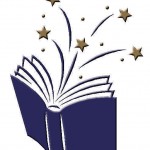 You know, I am always getting announcements about new releases, and I think I ought to be sharing them with you.  I was thinking about this today as I was exchanging some emails about the new Garth Stein novel, Raven Stole the Moon
.
Back in September, I reviewed Stein's earlier novel, The Art of Racing in the Rain. I didn't expect to like it, but I loved it, and I have recommended it to a number of folks — even though the dog is the narrator. I will be receiving a copy of Raven Stole the Moon and I hope to have a review for you in a few weeks. Until then, a brief description:
When a grieving mother returns to the remote Alaskan town where her young son drowned, she discovers that the truth about her son's death is shrouded in legend–and buried in a terrifying wrinkle between life and death….
Raven Stole the Moon
is available for pre-order from Amazon.com. It is scheduled for release on March 9th.