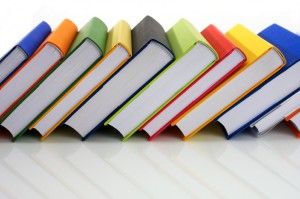 Got home from Detroit to find more new books!  Now I just have to find some time to read them.  This is a little batch, but 3 great titles and one that I am especially excited about.
First, the best of the batch – back in 2008, I reviewed 20th Century Ghosts by Joe Hill.  I also read, but didn't review, Heart-Shaped Box: A Novel
, and I loved them both.  So I was really excited to find a copy of his latest book, Horns
. Ignatious Perrish has been tried in the court of public opinion and found guilty…and now he's growing horns.  I can't wait to see what happens next.
Next in the pile: 31 Bond Street
, historical fiction about a famous nineteenth century murder case. A well-to-do dentist is found brutally murdered in his townhouse in Manhattan, and suspicion falls on his elegant and mysterious lodger, Emma Cunnigham, but things are not that simple.
Finally, one of those ripped-from-the-headlines stories, 212
. NYU sophomore Megan Gunther is being stalked — there are personal threats posted on a campus gossip website, someone knows her schedule and daily routine — but the police can't do anything to protect her. Everyone thinks it's a joke, until Meghan turns up dead.
This should make it easy to pack my carry-on for a few weeks in Houston, shouldn't it?