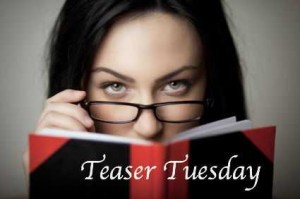 Teaser Tuesdays is a weekly bookish meme, hosted by MizB of Should Be Reading. You know the rules: grab your current read, open to a random page and share a two sentence teaser with us (no spoilers!). Be sure to tell us about the book, so we can add it to our TBR list!
This week, my Teaser comes from a book I just finished, Olive Kitteridge. I'd picked this up on audio for my drive to Cincinnati before I knew it was the book club pick this month. Excellent timing.
"It does not help much, but it does help some, to know that at least there will be moments now when Suzanne will doubt herself. Calling out, 'Christopher, are you sure you haven't seen my shoe?'"
If you've read the book, you know what Olive has just done and I loved her for it! If you haven't read the book, well, you should.