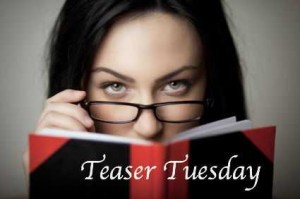 Teaser Tuesdays is a weekly bookish meme, hosted by MizB of Should Be Reading. You know the rules: grab your current read, open to a random page and share a two sentence teaser with us (no spoilers!). Be sure to tell us about the book, so we can add it to our TBR list!
This week, my teaser is from Cruising Attitude: Tales of Crashpads, Crew Drama, and Crazy Passengers at 35,000 Feet
. For someone who travels as much as I do, this is a hoot! Plus, it gives me even more respect for people who do a very difficult job under difficult circumstances. This teaser is about our narrator and a recurring dream she has about a difficult passenger:
"I find myself wearing nothing but a navy blue feather boa, combat boots, and a baton on my hip while boarding a flight back to New York. My heart stops when I come face to face with Crazy-Eyes Mike."
I can see why that would make it difficult to sleep!