The books have been piling up, and here are a few new additions to the shelves: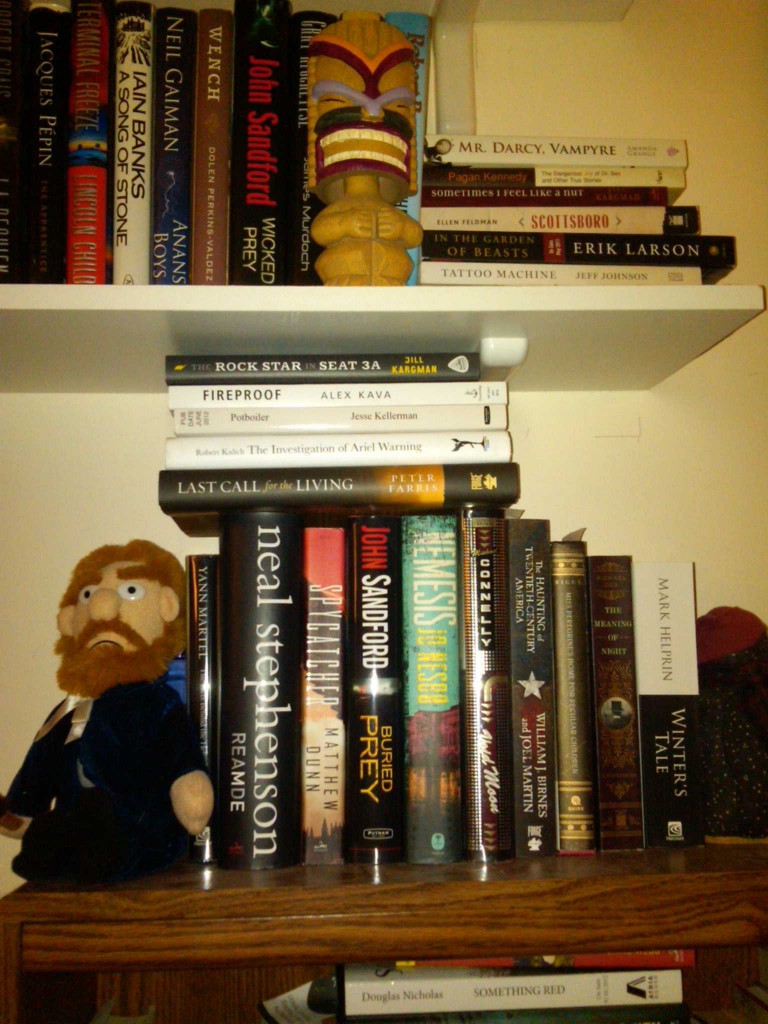 I know — there are lot of books on the shelves, and I am now stacking them every which way to fit them in! So check out the sideways stack in the center for my newest titles…
The Rock Star in Seat 3A
: This looks like a romance novel. Who would send me a romance novel? Maybe it's time to broaden my horizons. I can think of a few rock stars I'd like to sit next to on a long flight…
Fireproof
: A mystery novel about an arsonist in Washington, DC, along with the reporter, special agent and firefighter who are involved in the case.
Potboiler
: A thriller written about a thriller writer! What could be more thrilling?
The Investigation of Ariel Warning
: A beautiful woman comes between twin brothers. Is she who she claims to be?
Last Call for the Living
: This is the story of a threesome, of sorts: an ex-con, his sex-crazed girlfriend, and their hostage, hiding out in the mountains of northern Georgia.