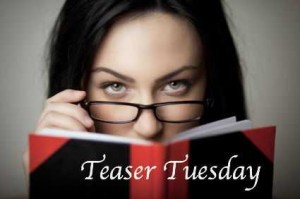 Teaser Tuesdays is a weekly bookish meme, hosted by MizB of Should Be Reading. You know the rules: grab your current read, open to a random page and share a two sentence teaser with us (no spoilers!). Be sure to tell us about the book, so we can add it to our TBR list!
This week, I am reading The Code
 by G.B. Joyce. It's a murder mystery (love it) about hockey (really love it). Should be lots of insider stuff about how the teams and scouts work, so I am looking forward to this one. I loved the first two sentences of the book, and thought they would be great to share:
"Understand that the league is a systemic organization of hatreds. You might know a lot about the game but you'll know nothing about the league until you accept this."
Makes hockey sound pretty unfriendly, but there are also strong loyalties there as well.
What's teasing YOU this week?