Well, it was a quiet week for new books. That's actually a good thing. I have been really busy with work and with the holidays coming up, so I haven't been requesting a lot of books. I'm trying to get caught up on the ones I've got, because I've got some great stuff to share with you. All I need is a little time to read them all!
First on this list is Jungleland: A Mysterious Lost City, a WWII Spy, and a True Story of Deadly Adventure
. This was one I couldn't resist, it sounded so good:
Deep inside the little Amazon, the jungles of Honduras' "Mosquito Coast" – one of the largest, wildest, and most impenetrable stretches of tropical land in the world-lies the fabled city of Ciudad Blanca: the White City. For centuries, it has lured explorers, including Spanish conquistador Herman Cortes. Some intrepid souls got lost within its dense canopy; some disappeared. Others never made it out alive. Then, in 1939, an American explorer and spy named Theodore Morde claimed that he had located this El Dorado-like city. Yet before he revealed its location, Morde died under strange circumstances, giving credence to those who believe that the spirits of the Ciudad Blanca killed him. Is this lost city real or only a tantalyzing myth? What secrets does the jungle hold? What continues to draw explorers into the unknown jungleland at such terrific risk?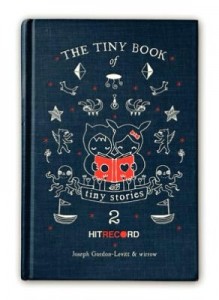 Next, up, The Tiny Book of Tiny Stories: Volume 2
. I was thrilled to get the email about this one! I loved the first one and I'm looking forward to settling in with some tiny little stories, tiny little pictures and a whole lot of fun.