I haven't been very good about keeping up with my library lately. Books keep pouring in – I am the luckiest girl on the planet – and I hardly have time to add them to LibraryThing, let alone tell you about them. But today, I've got a few great titles from the last few weeks.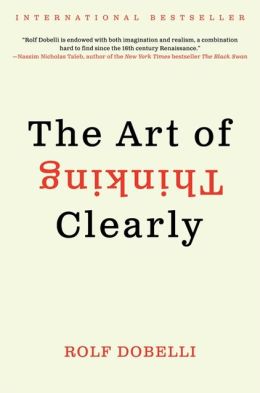 The Art of Thinking Clearly
by Rolf Dobelli
"Have you ever: continued to do something you knew was bad for you? Paid too much in an eBay auction? Taken credit for success, but blamed failure on external circumstances?"
Boy, have I – and I bet you have, too. Dobelli's book is about cognitive biases – what they are and how to spot them. It's about making better choices. I'm not a huge reader of self-help books, but this sounds like something that has some principles I can use day to day.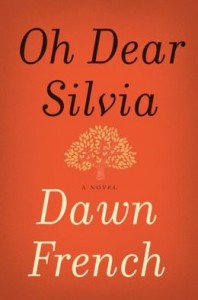 Oh Dear Silvia
 by Dawn French
The clever, touching, and compelling story of one mysterious woman trapped in a coma after a fall from a balcony.
Now, lying unconscious in a hospital bed, Silvia is plagued by a stream of often funny and sometimes poignant visits from friends and family, each of whom knows a different piece of the puzzle that is Silvia Shute.
And, as she lies there listening to all of her visitors, the dark and terrible secret she's been hiding for years emerges.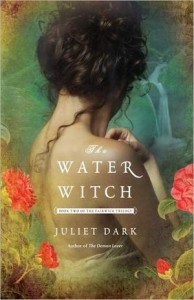 The Water Witch
by Juliet Dark
The enchanted town of Fairwick's dazzling mix of mythical creatures has come under siege from the Grove: a sinister group of witches determined to banish the fey back to their ancestral land. With factions turning on one another, all are cruelly forced to take sides. Callie's grandmother, a prominent Grove member, demands her granddaughter's compliance, but half-witch/half-fey Callie can hardly betray her friends and colleagues at the college. To stave off disaster, Callie enlists Duncan Laird, an alluring seductive academic who cultivates her vast magical potential, but to what end? Deeply conflicted, Callie struggles to save her beloved Fairwick, dangerously pushing her extraordinary powers to the limit—risking all, even the needs of her own passionate heart.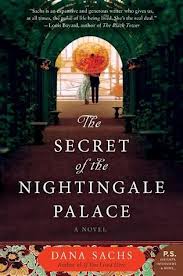 The Secret of the Nightingale Palace
by Dana Sachs
The poignant story of an estranged grandmother and granddaughter and a secret that ties them together.
After her husband dies from leukemia, Anna agrees to help hard-to-please Goldie to bring a collection of valuable Japanese art from New York to California. Harboring a decades-old secret that could change Anna's life forever, Goldie must learn to let go of her past so her granddaughter can move on and discover happiness and love.
With a narrative that alternates between early 1940s San Francisco and the present day, The Secret of the Nightingale Palace is a beautiful story about the enduring power of love and family.