Today, I've got a great guest post and some terrific pictures from Julie Ann Walker, author of Rev It Up. You know that I don't really read romance, but I was intrigued by the pitch for Julie Ann's book and interested in the way she talked about travel. (Regular readers here know how much I love to travel!) Today, Julie Ann shares some of her pictures with us, as well as a copy of her new book! Be sure to enter the giveaway…
The Traveling Writer
(Not to be confused with a Travel Writer <- Though that job sounds fun, too!)
A big howdy and how are ya to all you romantic suspense fans out there! Julie Ann Walker here, author of the bestselling Black Knights Inc. series. I'm pleased as punch to be at Alive on the Shelves talking about planes, trains, and automobiles… A.K.A : How travel inspires my writing and some of my favorite places in the whole wide world!
Now, for those of you who've read my books, you know that even though my series is based in Chicago, I like to take my characters globetrotting when I can. And maybe that's because, as St. Augustine so succinctly put it, "The world is a book, and those who do not travel read only one page." I live my life by the tenet, so why shouldn't my heroes and heroines? LOL! Plus, there's that whole foreign-lands-add-to-the-atmosphere-of-intrigue-adventure -and-sexiness thing that pretty much defines the romantic suspense genre. And what better way to write about a place than to experience it first-hand?
So without further ado, I give you some of my absolute favorite places on this big, blue marble we call Earth!
Favorite Manmade Monument: (The Great Wall of China)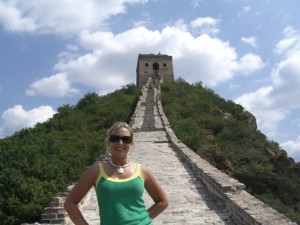 Favorite View: (Big Island, Hawaii)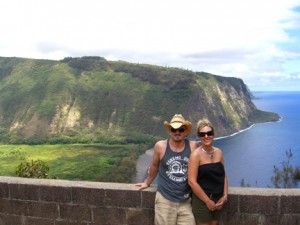 Favorite Hike: (The Grand Canyon, Arizona)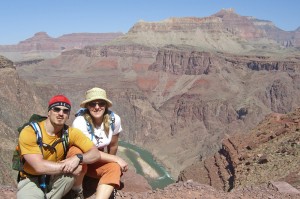 Favorite Shopping: (Florence, Italy)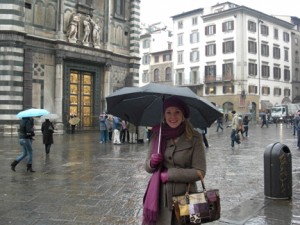 Favorite Food: (The paella in Barcelona, Spain)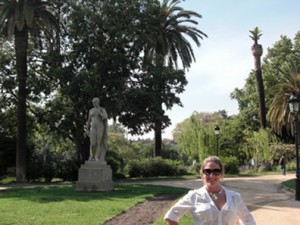 Favorite Romantic Spot: (Paris, France)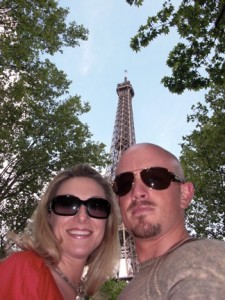 Favorite Place to Watch the World Go By: (Venice, Italy)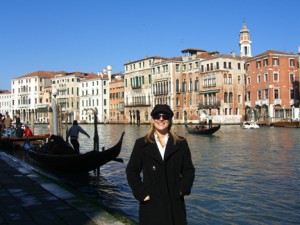 Favorite Wine: (Port wine served in Lisbon, Portugal)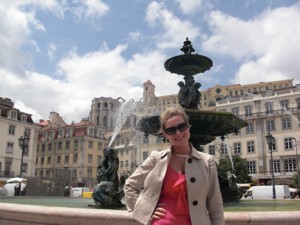 Favorite Historical Spot: (Rome, Italy)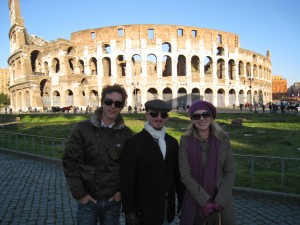 Favorite Nighttime Walk: (Budapest, Hungary)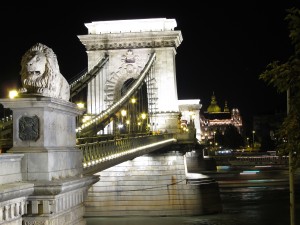 Thanks to Alive on the Shelves for having me on today. It was lovely!
THRILL RIDE BY JULIE ANN WALKER – IN STORES APRIL 2013
He's Gone Rogue…
Ex-navy SEAL Rock Babineaux is as Cajun as they come—spicy, sexy, and more than a bit wicked. But would he actually betray his country? Even his best friends on the special-ops Black Knights team aren't sure they can trust him. Now the target of a massive manhunt, Rock knows the only way to protect the team—especially his partner, Vanessa—is to run…
She Won't Back Down…
Rock might think he can outmaneuver them all, but he hasn't counted on how stubborn Vanessa Cordero can be. And she refuses to cut him loose. Sure, her partner has his secrets, but there's no one in the world she'd rather have by her side in a tight spot. Which is good because she and Rock are about to get very tight…
Julie Ann Walker is the New York Times and USA Today Bestselling Author of the Black Knights Inc. romantic suspense series. She is prone to spouting movie quotes and song lyrics. She'll never say no to sharing a glass of wine or going for a long walk. She prefers impromptu travel over the scheduled kind, and she takes her coffee with milk. You can find her on her bicycle along the lake shore in Chicago or blasting away at her keyboard, trying to wrangle her capricious imagination into submission. Look for the first four books in her fast-paced series: Hell On Wheels (August 2012) In Rides Trouble (September 2012) Rev It Up (October 2012) and Thrill Ride (April 2013). For more information, please visit www.julieannwalker.com or follow her on Facebook www.facebook.com/jawalkerauthor and/or Twitter  @JAWalkerAuthor.