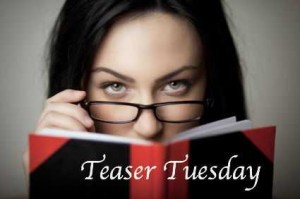 Teaser Tuesdays is a weekly bookish meme, hosted by MizB of Should Be Reading. You know the rules: grab your current read, open to a random page and share a two sentence teaser with us (no spoilers!). Be sure to tell us about the book, so we can add it to our TBR list!
This weekend, I went to the Akron Antiquarian Book and Paper Fair. Since this year the fair fell on a holiday weekend, it was a lot smaller and less crowded than usual. I thought that might mean some great finds, but I was a little disappointed. Still, I walked away with one fabulous book, The Secret History of Giants
.
"In those days, giants were of a more volcanic temperament – fiery and easier to rouse to violence and vengeance. When a giant shook his head or pounded his fists in anger, volcanoes erupted, land masses were thrown up from below the sea, and the earth's plates cracked."
The book is beautiful – the illustrations, the quality of the paper, the fold-out pages and inserts and small features in the book make it a wondrous gift. Far too nice for some child with sticky fingers! I think this one will be just for me.
What's teasing YOU this week?