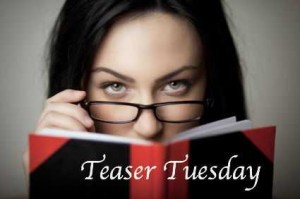 Teaser Tuesdays is a weekly bookish meme, hosted by MizB of Should Be Reading. You know the rules: grab your current read, open to a random page and share a two sentence teaser with us (no spoilers!). Be sure to tell us about the book, so we can add it to our TBR list!
This week, another Teaser from one of the new additions to my library, Charles Todd's A Question of Honor
. I have really enjoyed Todd's Bess Crawford series, and I am looking forward to finishing this one!
 "As long as that photograph was locked away in an attic, all well and good. But if whoever it is learned that the house was for sale, he would have a very good reason to worry that when the attics were emptied, the photograph and whatever else is up there might come to light."
Now, don't you wonder what was in that photo??? Check back and find out!