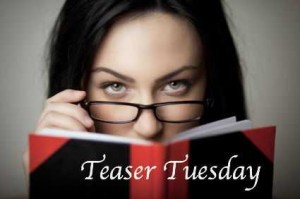 Teaser Tuesdays is a weekly bookish meme, hosted by MizB of Should Be Reading. You know the rules: grab your current read, open to a random page and share a two sentence teaser with us (no spoilers!). Be sure to tell us about the book, so we can add it to our TBR list!
This week, my teaser is from Wisp of a Thing
by Alex Bledsoe. I picked this up and rifled through it, but I'm not sure that I'm going to read it. It's not my usual thing, but it does seem pretty interesting. I might find time to give it a chance.
"One song, she told herself; one song to honor the night wind and the eternal truce between her people and the others, and then back home, straight into the shower and then to bed.

She smiled as the applause, and the energy it generated, rippled over her like a thousand caresses."
That must be some singing voice she has – it makes me wonder what sing you would sing to honor the night wind.