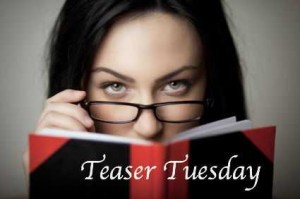 Teaser Tuesdays is a weekly bookish meme, hosted by MizB of Should Be Reading. You know the rules: grab your current read, open to a random page and share a two sentence teaser with us (no spoilers!). Be sure to tell us about the book, so we can add it to our TBR list!
My Teaser this week is from Goat Mountain
by David Vann. I love the writing in this. It has a wonderful descriptive quality and a bit of choppiness – long, melodic passages followed by short, terse sentences of just a handful of words – that makes for lovely reading.
"My grandfather swung that fist with the fork faster than I had imagined possible, and now his fork was standing up in my father's forearm where his sleeve was rolled back, the tines deep in his flesh and already turning red at the edges. So sudden it seemed almost as if forks were supposed to stick up out of forearms."
OUCH! That is one painful teaser!