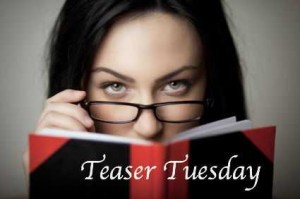 Teaser Tuesdays is a weekly bookish meme, hosted by MizB of Should Be Reading. You know the rules: grab your current read, open to a random page and share a two sentence teaser with us (no spoilers!). Be sure to tell us about the book, so we can add it to our TBR list!
Today's teaser is from The English Girl by Daniel Silva. I have been looking forward to reading this one for a while!
"They laid the four bodies on the floor of the storage room and covered them in clean white linen. There was nothing to be done about the blood inside the house, but outside Gabriel quickly hosed down the paving stones of the garden to superficially erase the evidence of what had occurred there."
Oh, someone is definitely up to something! I love that opening to this at random left me with so many questions about what was happening in the book.
What's teasing YOU this week?