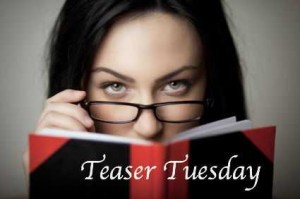 Teaser Tuesdays is a weekly bookish meme, hosted by MizB of Should Be Reading.  You know the rules: grab your current read, open to a random page and share a two sentence teaser with us (no spoilers!). Be sure to tell us about the book, so we can add it to our TBR list!
This week, my teaser is from The Forgetting River: A Modern Tale of Survival, Identity, and the Inquisition
 by Doreen Carvajal. Carvajal is a journalist who discovered that although she was raised a Catholic, she might actually be related to the Jews in Spain who were forced to convert during the Inquisition. That's a radical change of identity!
"After I visited Arcos a number of times, the pueblo simmered in my mind through day jobs and daily life, a lingering fantasy that by returning to live high on its yellow cliffs I could confront the past and reclaim an identity.

We all dream of going on a great journey, but then the years pass and still we have not sailed."