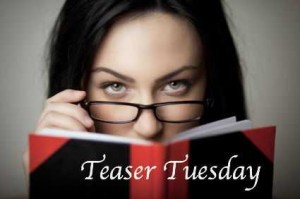 Teaser Tuesdays is a weekly bookish meme, hosted by MizB of Should Be Reading. You know the rules: grab your current read, open to a random page and share a two sentence teaser with us (no spoilers!). Be sure to tell us about the book, so we can add it to our TBR list!
This week, my teaser is from Game by Anders de la Motte. It's the first in a trilogy of fast-paced, high-tech thrillers.
Recommendation: Candidate 128 demonstrates almost all of the qualities required by a successful Player. He is impulsive, intelligent, and dynamic, while exhibiting little or no empathy for others.
Makes you wonder what sort of "game" they'll be playing, doesn't it?
What's teasing you this week?