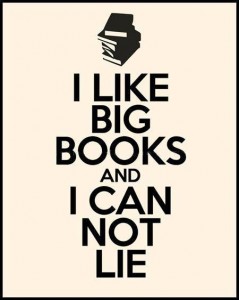 A friend passed this link along to me from the Barnes and Noble Blog: 99 Book Nerd Problems
This is great fun and obviously written by some folks who really love books – who love books the way I love books. The kind of people who aren't surprised that I take a dozen books on vacation, just so I can avoid the heartbreak of finishing them all by the second or third day (#53). People who understand that books have set an impossibly high standard for modern life (#40, 41, 42, 43) and who are intimately familiar with the particular physical challenges of being an avid reader (#49, #62).
What are your favorites on the list?