Birthdays of a Princess
by Helga Zeiner: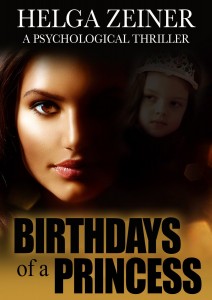 One October morning, Melissa watches a breaking news story on television. A young girl has been filmed by bystanders, committing a brutal assault in broad daylight in a downtown Vancouver Starbucks … and it looks like the girl is her daughter.

From this moment on, a story unfolds, so shocking, that it will hold you captive and you will find yourself reading faster and faster into the night.
Helga Zeiner, a 5-star bestselling Amazon author, delivers yet again an impeccably researched thriller—this time one that takes you into the complex world of child beauty pageants—with an ingenious plot. Just when you think you know the ending … read on, the ultimate surprise waits at the end of the thrill-ride.