A friend of mine pointed this out and I wanted to share it with you – check out this deal from Tor.com:
Tor.com is happy to announce the TOR.COM EBOOK CLUB, which we, as people who can't stop reading, writing, and publishing stories, are very much excited about!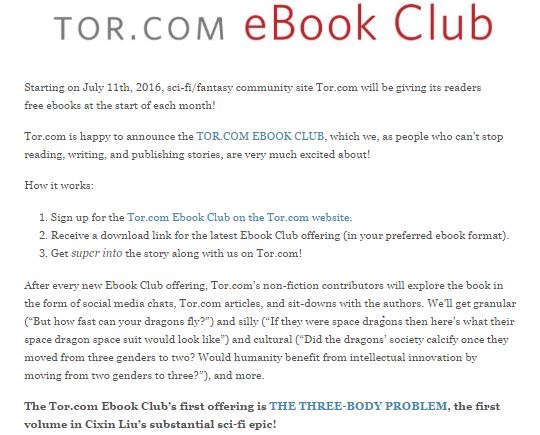 Check out Tor's website for more information! I've already downloaded my free book and I am looking forward to seeing what they have next month!