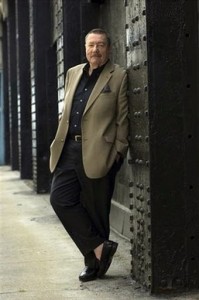 One of my favorite authors passed away yesterday – Robert B. Parker, author of the Spenser series of novels.  There were 37 Spenser novels in all, according to RobertBParker.net, including his newest, The Professional
.  The novels inspired a television series – Spenser: For Hire – that forever changed the way I read his books.  I was never a big Robert Urich fan, but to this day when I re-read one of my old favorites, I hear Avery  Brooks' voice in my head whenever Hawke speaks.
According to the Washington Post, Mr. Parker appears to have died of  a heart attack.  He was among the top ten best-selling authors in the world, with between 6 and 8 million books sold.  He had also been honored by his peers: he received two Edgar Awards form the Mystery Writers of America, one for a Spenser novel, Promised Land, in 1977 and the second in 2002 — the Grand Master Award for his collected work.  In 2008, he received the Gumshoe Lifetime Achievement Award.
Spenser is one of my favorite detectives. Like Nero Wolfe and Elvis Cole, he was smart and thoughtful. He was willing to use violence if he had to, but it wasn't his first choice. I have nearly all the Spenser novels in my library and I think a memorial shopping trip is in order for the few that I'm missing.
Anyone who reads this site regularly knows how much I love my detectives.  I have read every Spenser novel — last year, I was delighted to get the chance to review Chasing the Bear before it hit the bookstores.  According to the published reports, Mr. Parker died at his writing desk and I suppose that is rather fitting. His books gave me endless hours of reading pleasure and he will be sorely missed.