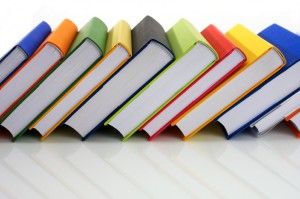 I am in the middle of a stretch of 8 straight weeks on the road, so I was pleased to have a few new books to take along with me! Here are the newest additions to my bookshelves:
First is a repeat author for me, Eric van Lustbader. (I reviewed his novel, First Daughter, back in August, 2008.) In this sequel, Last Snow
, dyslexic former ATF agent Jack McClure is now advisor to President Edward Carson. On a trip to Moscow, Jack is asked to investigate the death of a Senator, and finds shady quasi-government agencies, corrupt politicians, old enemies and new friends in danger. Should be just as exciting as the last novel.
I also received some very promising historical fiction, Heresy
by S. J. Parris. It must be my month for Medieval England: this novel, set in 1583, focuses on the debate between the church, represented by the unpopular John Underhill, and more modern sensibilities. Giordana Bruno, an Italian monk and philosopher, who claims the stars in the sky are actually suns viewed from a great distance. (Hey! That sounds kind of familiar!) In the midst of the debate there are murders and romance and disappearances — it promises to be gripping and interesting.
And finally, The Executor
by Jesse Kellerman. Perpetual graduate student Joseph Geist has lost his funding, his apartment and his job. He answers an ad for a Conversationalist, which leads to unexpected results.
So, quite a mix there — historical fiction, mystery and political thrillers. Should keep me busy for a while.