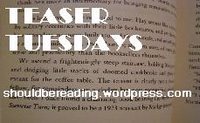 Good morning and Happy Tuesday!  I'm still in Amsterdam and still finishing the same book (it's been a busy week).  I'm reading The World Without Us by Alan Weisman and really enjoying it — it's about what would/will happen if/when people disappear from the planet.  Things we think of as so solid and sturdy really don't stand a chance against the forces of nature, once we aren't around to care for them.
I wanted to pass along this particular snippet because it taught me something new and it's rather literary.  Who knew that the original designers of New York's Central Park were so well read?
"In new York, the European starling — now a ubiquitous avian pest from Alaska to Mexico — was introduced because someone thought the city would be more cultured if Central Park were home to each bird mentioned in Shakespeare.  Next came a Central park garden with every plant in the Bard's plays, sown with the lyrical likes of primrose, wormwood, lark's heel, eglantine, and cowslip — everything short of Macbeth's Birnam Wood."
Problem is, I now want a Shakespeare Garden of my own.  I wonder what the neighbors would think if I started planting wormwood?
What's teasing YOU this week?