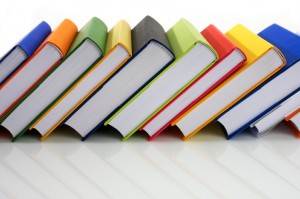 Spring is in the air and the books are starting to sprout.  Two more new books appeared in my mailbox (or tucked behind the screen door by the UPS man) this week, and they both look good!
Dominance
by Will Lavender got me interested as soon as I read the synopsis:
1994: Jasper College is buzzing with the news that famed literature professor Richard Aldriss will be teaching a special night class called Unraveling a Literary Mystery — from his prison cell. Twelve years ago, Aldiss was convicted of the murders of two female grad students; they were killed with axe blows and their bodies decorated with the novels of notoriously reclusive author Paul Fallows.  Even the most elite, obsessive Fallows scholars have never seen him.  He is like a ghost.
I can't wait to read this one!  I've got a couple of reviews owed before I do, but I won't be able to hold out for long.
The next new offering is from LibraryThing's Early Reviewer Program. (I recently finished another Early Reviewer Book, The Sweet Relief of Missing Children
, and that review should be up shortly.) This time, it's Heads You Lose
, written by Lisa Lutz with her former boyfriend, David Hayward. It's a tag team crime novel, with the former lovers writing alternating chapters. How could that possibly go wrong?