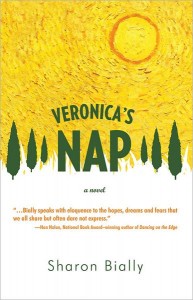 Be sure to check back on Friday for my interview with Sharon Bially, author of Veronica's Nap
. It's set in Paris (the book, not my interview, quelle dommage), about a woman who has everything she needs for success, but sleeps the day away.
Sharon put some real thought into her answers (always a plus), and you'll get her answers to important questions like:
Red wine or white wine?
The beach or the mountains?
Sex or romance?
You'll also get to hear which of her relatives reminds her of a bialy. Don't miss it!