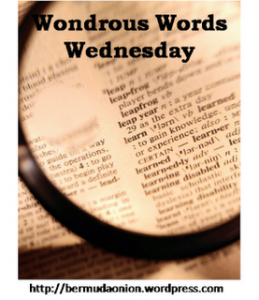 Happy Wednesday — it's time for some new words! You know how this works – share a few words from your current book that you had to look up, then head over to Bermuda Onion's Weblog to learn some new ones. It's been a while since I came across a new word (which probably means I need more challenging reading material), but I did have one word, so I wanted to join in! This week, I've got a new word from Pitch Dark by Steven Sidor. Very scary and very interesting so far.
1. Perseverate – Repeat or prolong an action, thought, or utterance after the stimulus that prompted it has ceased.
"He tried not to perseverate on its loss."
What new words did YOU learn this week?