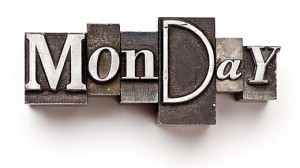 Happy Monday! I've got a couple of cool things coming up this week. Tomorrow, I'll have a Tuesday Teaser from a terrific new mystery I'm reading, The Stranger You Seek
. Wednesday, I've got some new words for Wondrous Words Wednesday. Thursday, I've got a new review: Getting Off: A Novel of Sex & Violence
and you know you wanna come back and read that.
Also on Wednesday, I'll have a guest post from author Larry Kahn about his new book, King of Paine
. He's got a giveaway going on for a new Kindle and there will be more details on Thursday. Be sure to stop back.