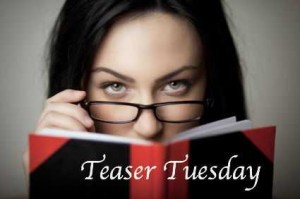 Teaser Tuesdays is a weekly bookish meme, hosted by MizB of Should Be Reading. You know the rules: grab your current read, open to a random page and share a two sentence teaser with us (no spoilers!). Be sure to tell us about the book, so we can add it to our TBR list!
This week, my teaser is from The Night Strangers
 by Chris Bohjalian. I'd heard some good buzz about this and it's really an excellent, scary story. Check back soon for my review. In the meantime, check this out:
"The truth was, she wasn't a Satanist or attracted to most satanic rituals; but she was a bit of a bomb thrower, and she liked the idea that designing her greenhouse in the shape of a pentagram and placing what looked like a stone demon smack in the center would fuel rumors among the sorts of people who were never going to be her friends anyway. Besides, she liked goats and she liked handsome men with their shirts off."
Well, really — who doesn't like handsome men with their shirts off? Seems perfectly logical to me! What's teasing YOU this week?