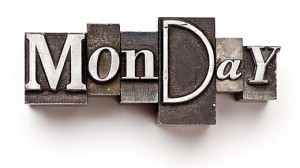 I am back at home this week, and hoping to get caught up on some reviews. I've read some very good books recently, and I can't wait to share them with you.
Monday: I came home to some great  books, sent me by generous publishers, authors and publicists. One of them went on quite a journey! More on that later.
Tuesday: Teaser Tuesday, as always, with a snippet of what I'm reading this week.
Wednesday: Perhaps some new Wondrous Words, or a catch-up review.
Thursday: a new review! There are so many books that I've finished, I'm not sure which review to share first.
Friday: a late-night, adults-only review – a little something for the folks sitting up late, looking for something steamy.
Saturday: Saturday Snapshot – what pictures have I taken this week?
AND! Keep in mind that you've got a few more days to enter my Giveaway! You can win a copy of Compulsively Mr. Darcy by Nina Benneton — all you have to do is click!