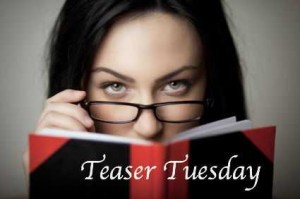 Teaser Tuesdays is a weekly bookish meme, hosted by MizB of Should Be Reading. You know the rules: grab your current read, open to a random page and share a two sentence teaser with us (no spoilers!). Be sure to tell us about the book, so we can add it to our TBR list!
This week, my teaser is from Machine of Death: A Collection of Stories About People Who Know How They Will Die
. There are some really interesting stories in here, but this teaser really stood out:
"It's like finding your neighbors' secret sex tapes. You're curious as hell to see them, but as soon as you hit play, you know you shouldn't have."
How true! Be careful what you look at — there are things that you cannot UNsee!
What's teasing you this week?