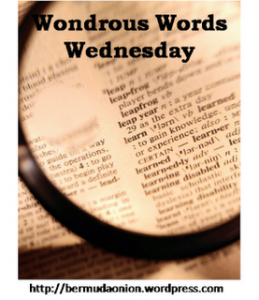 Wondrous Words Wednesday is a weekly meme where we share new (to us) words that we've encountered in our reading. Check out BermudaOnion's Weblog for more new words and add yours to the list.
This week, I've got one word from The Mirage: A Novel
  by Matt Ruff. There were plenty of Arabic terms I wasn't very familiar with, but many of them were defined in the text for you — always helpful, when it can be done gracefully.
1. Ecumenist – a movement promoting union between religions (especially between Christian churches)
"But as one would expect from the leader of the Arab Unity Party, the president is a true ecumenist."
What new words did you learn this week?