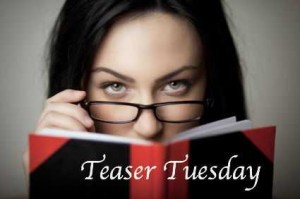 Teaser Tuesdays is a weekly bookish meme, hosted by MizB of Should Be Reading. You know the rules: grab your current read, open to a random page and share a two sentence teaser with us (no spoilers!). Be sure to tell us about the book, so we can add it to our TBR list!
Today, my teaser is from the very first page of So pretty it hurts by Kate White.  This has proved to be a rather funny little mystery, and a great distraction after a couple of very serious novels. This teaser pretty much sums up the action in the book:
"During a frigid week in early December, I bit off my nose to spite my face because of something the new guy in my life, Beau Regan, did. And I ended up in a big fat mess that involved all sorts of nasty things: a suspicious death, requests for kinky sex, my ass on the line at work, and a showdown with a killer who wanted to make sure I couldn't tell what I knew."
Now, that sounds like some fun, doesn't it? And did I mention that this all takes place at a luxurious hideaway in the mountains, while our feisty heroine is surrounded by models and their rock star boyfriends, celebs and their crazy employees? Yeah…this is a fun one!
What's teasing YOU this week?