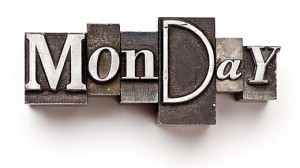 I am back in Detroit, but I still have some great stuff lined up for you!
Monday: I've got some new books that came for review to tell you about. Definitely some great reading in my future.
Tuesday: If it's Tuesday, there must be a teaser. Not sure what I'll be reading on Tuesday, but I'm sure there will be a few sentences to tempt you.
Wednesday: Hopefully, I will have some new vocabulary lined up for Wondrous Words Wednesday. The book I just finished, Bleed for Me, was set in England and there are some interesting British slang terms that I've got to check out.
Thursday: Check in on Thursday for my review of Defending Jacob. In fact, check the sidebar on the website here for a link to get a copy of your very own. This is a great book and by the time the review goes up, you could already have your own copy in your hands or on your Kindle. You won't want to wait.
Friday: I have been thinking about warning labels. When should a reviewer warn a reader about a disturbing plot point? Should you ever warn a reader? I'll be looking for your thoughts.
Saturday: Saturdays are always for Saturday Snapshot. Not sure what the pictures will be, but there will definitely be pictures.
New! Sunday: It's been a while since I posted a Quotable, but this week I have a great quote from author Frank Delaney on literary bloggers.
A full week here — what have you got on your agenda?