Two weeks out of town and I came back to a huge stack of books! Nothing wrong with that, I have to say, except that I need more time to read. Here are a few of my new treasures: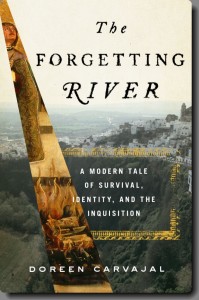 The Forgetting River: A Modern Tale of Survival, Identity, and the Inquisition
: Raised a Catholic in California, New York Times journalist Doreen Carvajal is shocked when she discovers that her background may actually be connected to conversos in Inquisition-era Spain , Jews who were forced to renounce their faith and convert to Christianity or face torture and death. With vivid childhood memories of Sunday sermons, catechism, and the rosary, Carvajal travels to the south of Spain, to the centuries-old Andalucian town of Arcos de la Frontera, to investigate her lineage and recover her family's original religious heritage.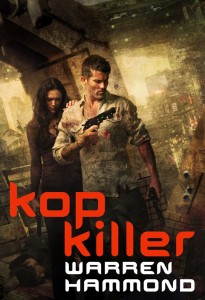 KOP Killer
: Juno Mozambe once had a life. That was when he was a dirty cop, married to a woman who suffered such profound abuse that she murdered her vile, drug kingpin father. Juno loved his wife and did his best to help her survive her guilt, her drug habit, and her desire to end her life on the dead-end planet of Lagarto.
When she died, however, Juno's life went downhill. And then his first partner, the corrupt chief of the Koba Office of Police, was murdered. The man responsible, Emil Mota, is using the KOP for his personal gain. Juno has been laying low, but now he's ready to do whatever it takes to take down the bastard.
Now, I don't actually think I requested this one, but it sounds interesting, so I may give it a go if I have some time.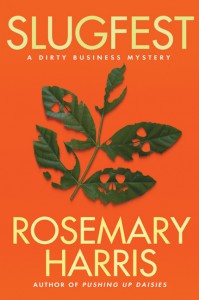 Slugfest
: I was so excited to get this one! I love Rosemary Harris.
Welcome to The Big Apple Flower Show where more than just the plants are dying. Paula Holliday reluctantly agrees to man the exhibit booth for a reclusive garden sculptor at a legendary northeast flower show and she expects a quiet weekend sharing garden tips. She doesn't expect to be knee-deep in jealousy, rivalry, horticultural sabotage, beheaded gnomes and something the loose communityof gardeners has started referring to as the Javits Curse! The mishaps start out small but the uneasiness intensifies when an overeager attendee is found floating in the river and Paula realizes she accidentally holds the clue to his identity and the reason for his murder. And so does the killer. That's when the garden gloves come off and this flower show turns into a real Slugfest! This time out Paula is joined in the sometimes crazy (and neurotic) subculture of conventions and the "show" circuit by a colorful cast that includes Rolanda "Fort" Knox, a no-nonsense security guard, Guy Anzalone, Brooklyn's Tumbled Stone King and his wife Connie whose fake nails and high heels don't keep her out of the garden, J.C. Kaufman, a feisty senior who never leaves home without her weapon of choice, some snooty garden club ladies who never get dirty and a slick marketing guy hawking the hottest new product at the flower show – Slugfest, a foolproof pest repellant that people and companies are dying to get their hands on.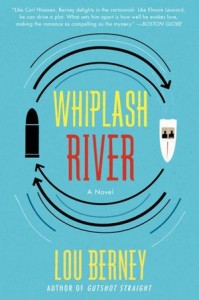 Whiplash River
: Having left his life of crime behind, former getaway driver Charles "Shake" Bouchon has finally realized the dream of owning his own restaurant in Belize. Unfortunately, to do so he's had to go deep in debt to a murderous local drug lord named Baby Jesus. And when Shake thwarts an attempted hit on an elderly customer named Quinn, things go from bad to worse.
Next thing Shake knows, his restaurant's gone up in flames and he's on the run from Baby Jesus, two freelance assassins, and a beautiful but ferocious FBI agent. Out of options, Shake has to turn to the mysterious Quinn for help. Suddenly Shake's up to his neck in a dangerous score that he'll never pull off unless he can convince an even more dangerous ex-girlfriend to join him.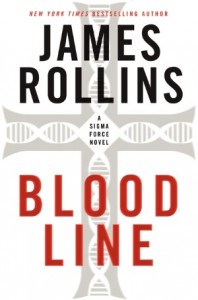 Bloodline: A Sigma Force Novel
:
Galilee, 1025. Infiltrating an ancient citadel, a Templar knight uncovers a holy treasure long hidden within the fortress's labyrinth: the Bachal Isu — the staff of Jesus Christ — a priceless icon that holds a mysterious and terrifying power that promises to change humankind forever.
A millennium later, Somali pirates hijack a yacht off the coast of the Horn of Africa, kidnapping a young pregnant American woman. Commander Gray Pierce is enlisted for a covert rescue mission into the African jungle. The woman is no rich tourist: she's Amanda Gant-Bennett, daughter of the U.S. president.
So there you have it — that's quite a crop! I can't wait to start reading!