New books! It is always a happy thing to open up my mailbox and see new books — even if I didn't request them. Unexpected pleasures, and these books are as different as night and day.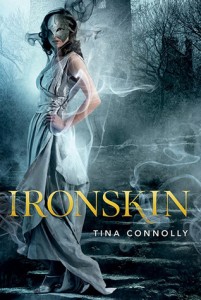 First, Ironskin
by Tina Connolly:
"Jane Eliot wears a mask. It's the only way to contain the fey curse that scars her cheek. The Great War is five years gone, but its scattered victims remain — the ironskin.
When a carefully worded listing appears for a governess to assist with a "delicate situation" — a child born during the Great War — Jane is certain the child is fey cursed and offers to help."
Now, from there it gets romantic. I've got to say, a "loose re-imagining of Jane Eyre set in the aftermath of a Great War between the humans and the fey" is not really my thing, but I bet I can find the perfect reader for a book like this.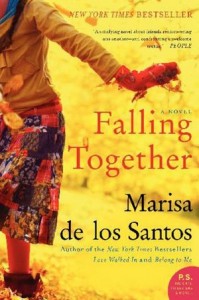 Next, Falling Together
 by Marisa de los Santos:
"It's been six years since Pen Calloway watched Cat and Will, her best friends from college, walk out of her life. Through the birth of her daughter, the death of her father, and the vicissitudes of single motherhood, she has never stopped missing them. When, after years of silence, Cat—the bewitching, charismatic center of their group—urgently requests that the three meet at their college reunion, Pen can't refuse. But instead of a happy reconciliation, what awaits is a collision of past and present that sends Pen and Will on a journey around the world, with Pen's five-year-old daughter and Cat's hostile husband in tow. And as Pen and Will struggle to uncover the truth about Cat, they find more than they bargained for: startling truths about who they were before and who they are now."
Family drama, also not my usual thing, but it definitely sounds interesting. Not books I would have picked out for myself, but it doesn't mean I won't enjoy them!