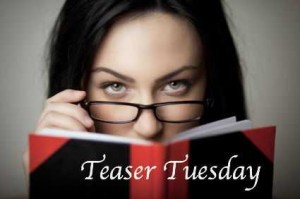 Teaser Tuesdays is a weekly bookish meme, hosted by MizB of Should Be Reading. You know the rules: grab your current read, open to a random page and share a two sentence teaser with us (no spoilers!). Be sure to tell us about the book, so we can add it to our TBR list!
This week, I am finishing up Blind Goddess
by Anne Holt. Very good so far! I loved the first one I read, 1222
, and I made sure I picked up her first novel when I left for vacation.
"We had an agreement, Hansy," said the other man in an exaggeratedly resigned voice. "No one pulls out. No one squeals."
Now, that sounds a little threatening, don't you think?
What's teasing YOU this week?