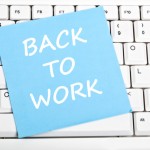 I'm back! I had the best vacation ever for someone like me: a week in Key West. I sat in a hammock, in a lounge chair by the pool, drank cuba libres and read 6 books in 5 days. Pretty fantastic — especially since I managed to avoid getting sunburned!
Here's what I read:
1. 1222
by Anne Holt
2. Buried on Avenue B
by Peter de Jonge
3. Triburbia
by Karl Taro Greenfeld
4. Lake Country
by Sean Doolittle
5. Whiplash River
by Lou Berney
6. Exponential Apocalypse: Dead Presidents
by Eirik Gumeny
I'm nearly finished with Blind Goddess
, the first novel by Anne Holt — I was taken enough with retired detective Hanne Wilhelmsen after reading 1222 that I picked up the earlier novel as well.
Some great reviews coming up! Be sure to check back.