I got a great batch of books the other day — they all showed up at the same time, and I can't wait to get a chance to start reading!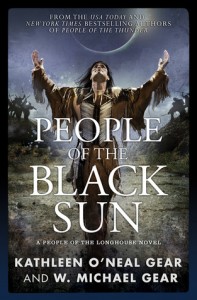 People of the Black Sun
by Kathleen O'Neal Gear and W. Michael Gear:  Dekanawida has become known as "The Sky Messenger," a prophet of immense power, and Hiawento is his Speaker. Thousands now believe in the Great Law of Peace and have joined the League. But they are still being harassed by marauding warriors from the People of the Mountain who steadfastly refuse to adopt the Great Law.
Dekanawida has prophesied destruction if the warfare continues. As one by one, portents start coming true, Dekanawida has one last chance to convince the People of the Mountain to join the League and save their world from utter destruction.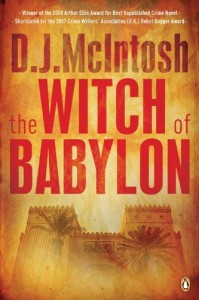 The Witch of Babylon
 by D.J. McIntosh:  John Madison is a Turkish-American art dealer raised by his much older brother, Samuel, a mover and shaker in New York's art world. Caught between his brother's obsession with saving a priceless relic looted from Iraq's National Museum and a deadly game of revenge staged by his childhood friend, John must solve a puzzle to find the link between a modern-day witch and an ancient one.
Aided by Tomas, an archaeologist, and Ari, an Iraqi photojournalist—two men with their own secrets to hide—John races against time to decipher a biblical prophecy that leads to the dark history behind the science of alchemy. Kidnapped by villainous fortune hunters, John is returned to Iraq, where a fabulous treasure trove awaits discovery—if he can stay alive long enough to find it.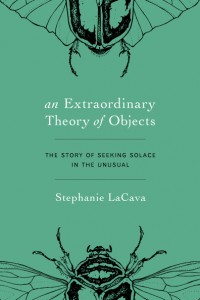 An Extraordinary Theory of Objects: A Memoir of an Outsider in Paris
 by Stephanie LaCava: It's Girl Interrupted meets Miranda July—with a touch of Joan Didion—in this captivating collection of original essays revolving around a young American girl's coming of age in Paris. As an adolescent in a foreign country, Stephanie LaCava found an unconventional way to deal with her social awkwardness and feelings of uncertainty about the future by taking solace from the strange and beautiful objects she came across in her daily life.
Filled with beautiful illustrations and providing a retrospective of nineties fashion and culture, An Extraordinary Theory of Objects is sure to be a collector's item for Francophiles or anyone who has ever found security in the strangest of places.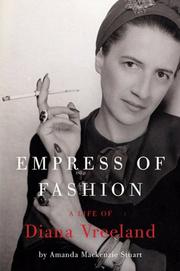 Empress of Fashion: A Life of Diana Vreeland
 by Amanda Mackenzie Stuart: Diane von Furstenberg once called Diana Vreeland a "beacon of fashion for the twentieth century." Now, in this definitive biography by Amanda Mackenzie Stuart, is the story of the iconic fashion editor as you've never seen her before. From her career at the helms of Harper's Bazaar and Vogue, to her reign as consultant to the Costume Institute at the Metropolitan Museum of Art, Vreeland had an enormous impact on the fashion world and left a legacy so enduring that must-have style guides still quote her often wild and always relevant fashion pronouncements.
With access to Vreeland's personal material and photographs, critically acclaimed biographer Amanda Mackenzie Stuart has written the ultimate behind-the-scenes look at Diana Vreeland and her world—a jet-setting social scene that included Coco Chanel, Elsa Schiaparelli, Yves Saint Laurent, Hubert de Givenchy, Oscar de la Renta, Lauren Bacall, Penelope Tree, Lauren Hutton, Andy Warhol, Mick and Bianca Jagger, and the Kennedys. Filled with gorgeous color photographs of her work, Empress of Fashion: A Life of Diana Vreeland is an elegant and fascinating account of one of the most revered tastemakers of the 20th century.