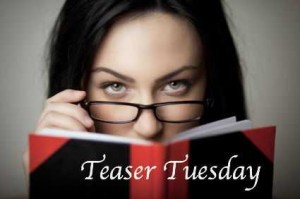 Teaser Tuesdays is a weekly bookish meme, hosted by MizB of Should Be Reading. You know the rules: grab your current read, open to a random page and share a two sentence teaser with us (no spoilers!). Be sure to tell us about the book, so we can add it to our TBR list!
This week, my Teaser is from my latest book, Jungleland: A Mysterious Lost City, a WWII Spy, and a True Story of Deadly Adventure
by Christopher S. Stewart. I love adventure books, exploring the unknown, heading off into the wilderness, and this is going to be a great read, I think.
"The most shocking thing Morde had heard during those weeks was a detail of the White City's center. 'At the heart of the place was a temple,' an Indian told him, 'with a high stone platform on top of which rose the towering statue of the Monkey God himself.'"
Monkey gods, crocodiles, long lost cities — what's not to love? Check back soon for my review.