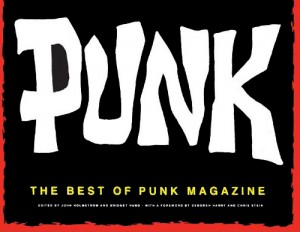 Music history fans are gonna love this!
I admit that, small town girl that I am, I wasn't  a big punk rock fan as a teenager. Many years later, I have more of an appreciation for it, although it will never be first on my playlist. But PUNK magazine was cool. It was something between a comic book and a music magazine, hand-lettered and full of great comic illustrations. It wasn't a slick, commercial magazine, it was more like a fanzine – put together by people who loved and lived the music. Now, founder John Holmstrom has put together the story of the iconic magazine and the crazy scene that surrounded it in The Best of Punk Magazine
.
"There are a lot of misconceptions about PUNK Magazine, but to me two stand out. One is that we invented the term punk rock. The other is that the magazine was started by three childhood friends from Connecticut who moved to the city to start a magazine together — so we could get free drinks, some people say."
PUNK was started by three friends: our author, John Holmstrom; Ged Dunn, Jr.; and Eddie "Legs" McNeil. The story of how these guys managed to put together a
magazine makes for fun reading, and you pick up some interesting facts along the way. (The hand-lettering that I always thought was so cool? It wasn't an artistic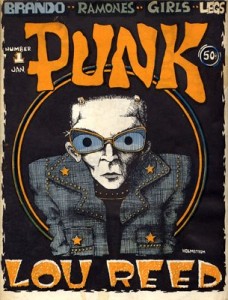 decision, but a financial one. They couldn't afford typesetting. Remember, back in the olden days, there were no computers and desktop publishing programs to do all that.) Still, the best thing about the book is a chance to look over the illustrations, the pages from old PUNK issues. Holmstrom's stories about each issue, the punk rock scene in New York City in the late '70's, and the people – both fans and stars – that populated the scene make for a really fun read.
I have to admit, the idea of a punk rock coffee table book seems…odd to me, but I really had fun scouring these pages, reading the trivia and laughing at the great photos.
My copy of The Best of Punk Magazine
was a review copy, provided free of charge.