Saturday Snapshot is hosted by West Metro Mommy. To participate, post a photo that you (or a friend or family member) have taken then leave a direct link to your post in the Mister Linky. Photos can be old or new, and be of any subject as long as they are clean and appropriate for all eyes to see. How much detail you give in the caption is entirely up to you. Please don't post random photos that you find online.
A couple of weeks ago, I visited our new facility in Daleville, Indiana. Not exactly a glamorous destination, but my new colleagues were friendly and the work will be interesting. That's what really counts. One of the great places they took us was a bit of a drive to Bonge's Tavern.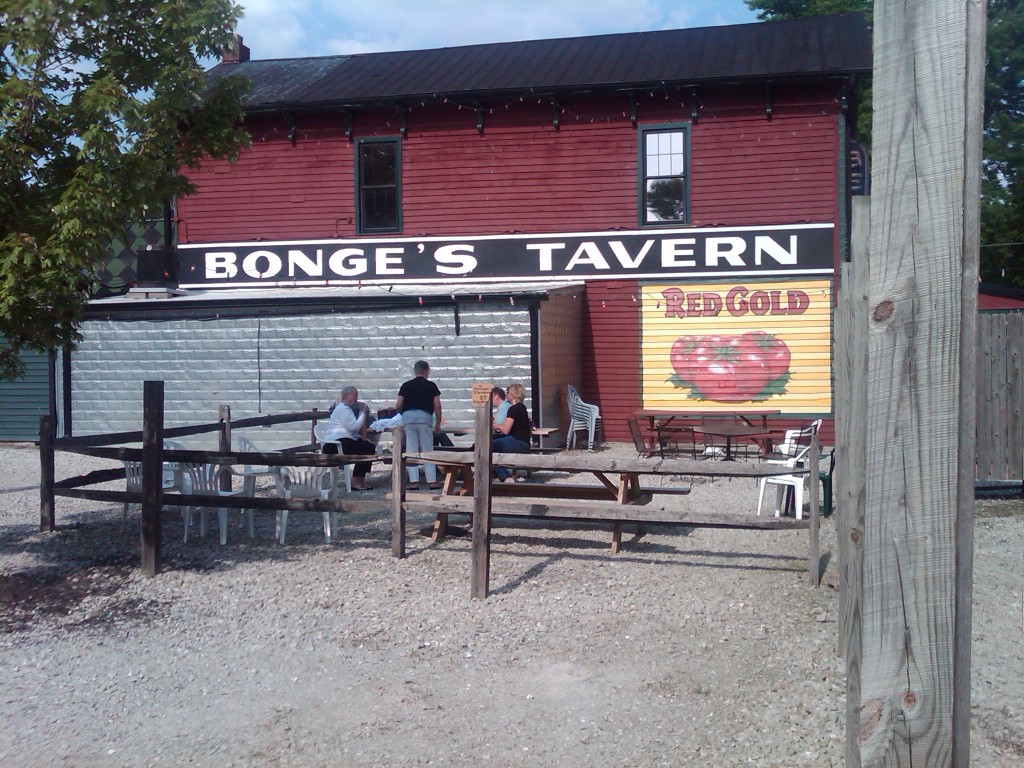 Doesn't look like much from the outside, but the food inside was first rate!