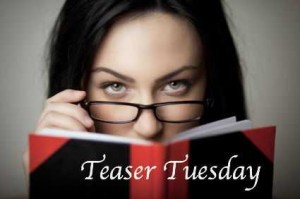 Teaser Tuesdays is a weekly bookish meme, hosted by MizB of Should Be Reading. You know the rules: grab your current read, open to a random page and share a two sentence teaser with us (no spoilers!). Be sure to tell us about the book, so we can add it to our TBR list!
This week, my teaser is from one of my new books, Killer's Art
by Mari Jungstedt.
"Whenever he entered a club, he knew that within a few hours he'd be involved in an extremely intimate scene with another human being. But he had no idea who in that club it would be."
Let me tell you, they mean extremely intimate. Going to be a very interesting read.