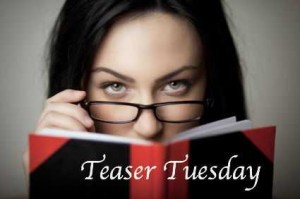 Teaser Tuesdays is a weekly bookish meme, hosted by MizB of Should Be Reading. You know the rules: grab your current read, open to a random page and share a two sentence teaser with us (no spoilers!). Be sure to tell us about the book, so we can add it to our TBR list!
This week, my teaser is from Man in the Empty Suit
by Sean Ferrell. I absolutely loved this book's premise and I love the way it is breaking all the conventional rules of time travel.
"How many battles can you watch before the men rushing across the field remind you more of the grass that will grow there than of the men who will die there? How many important documents can you witness the signature of before all you see is the dust the paper becomes, the fate of the faded ink, the ignorance of their forebears' suffering that future generations hold on to?"
Now, most of the book is not this serious, but I found that particular passage quite moving.
What's teasing YOU this week?